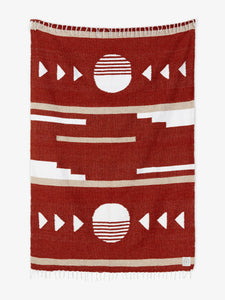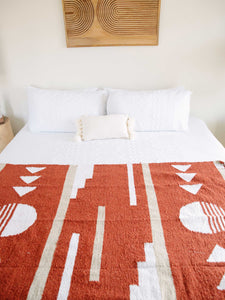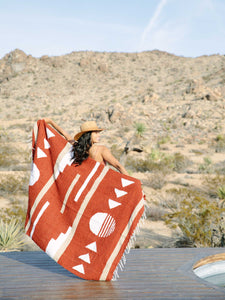 Sol Mexican Blanket
$ 39.00
Color: Brick
The most versatile accessory you will ever own. Our soft and durable Mexican blankets are perfect to take everywhere—whether it's the beach, park, or yoga. Handwoven by a small family of craftsmen in Tlaxcala, Mexico, and designed with a classic California style, this will be your new favorite blanket. Use this multipurpose blanket for added color and comfort in your home—a fresh layer to your sofa, bed or kitchen bench.
Made of 

100% recycled yarn

that provides maximum durability while maintaining softness
Woven on wooden looms and finished by hand, celebrating and preserving an artisan process that has been taught for generations
Yarn-dyed for long-lasting, vibrant color
Can be used indoor or outdoor
Details
Dimensions: 70" x 48".
Woven of 50% acrylic, 40% polyester, 10% cotton.
Designed in the United States, made in Mexico.
Giving Back: For every 10 Laguna Beach Textile Co. products sold, 1 acre of rainforest is saved from deforestation.
Care
Machine wash delicate and cold.
Hang dry.
Dry clean preferred.
Do not bleach.
Versatility + durability
Add a dash of color to your sofa, bed, or table. These blankets are perfect for beach trips, picnics, or yoga. And they get softer with wear.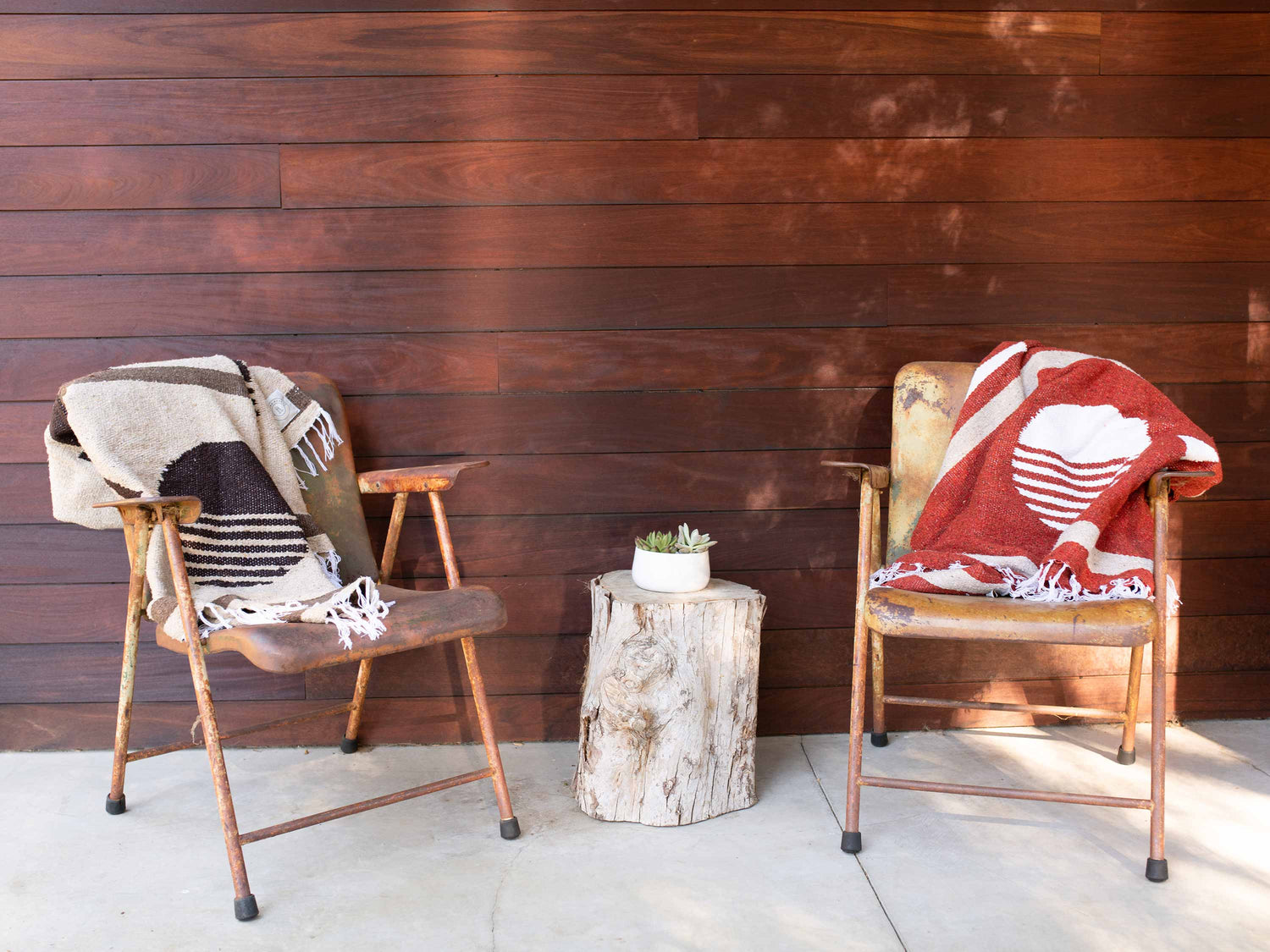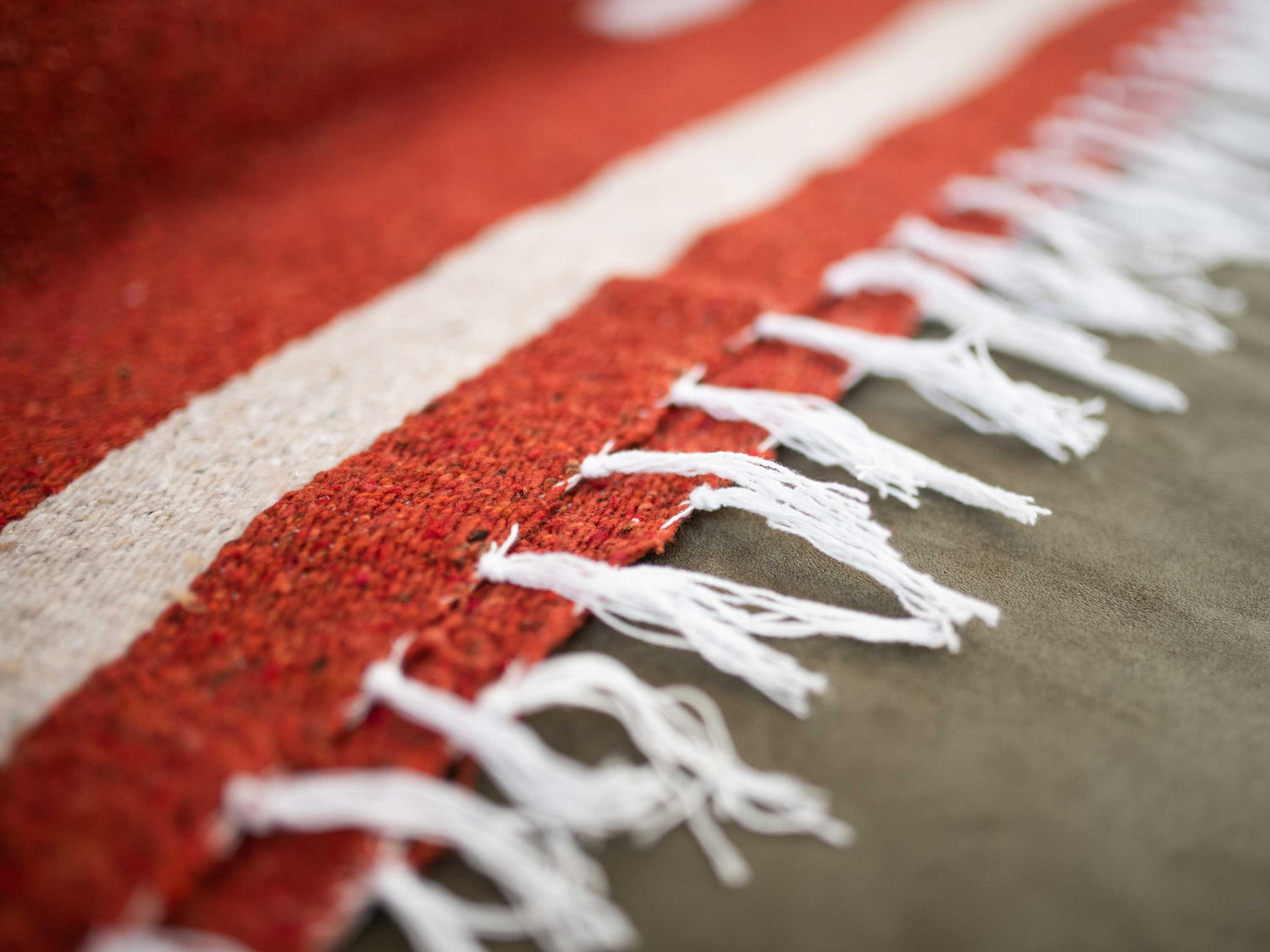 Rooted in tradition
Woven on wooden looms by a family in Tlaxcala, Mexico and finished by hand, celebrating and preserving an artisan process taught for generations.
Sustainably made
Made of 100% recycled yarn, this blanket elevates and brings comfort to your home and favorite destinations while reducing impact on the environment.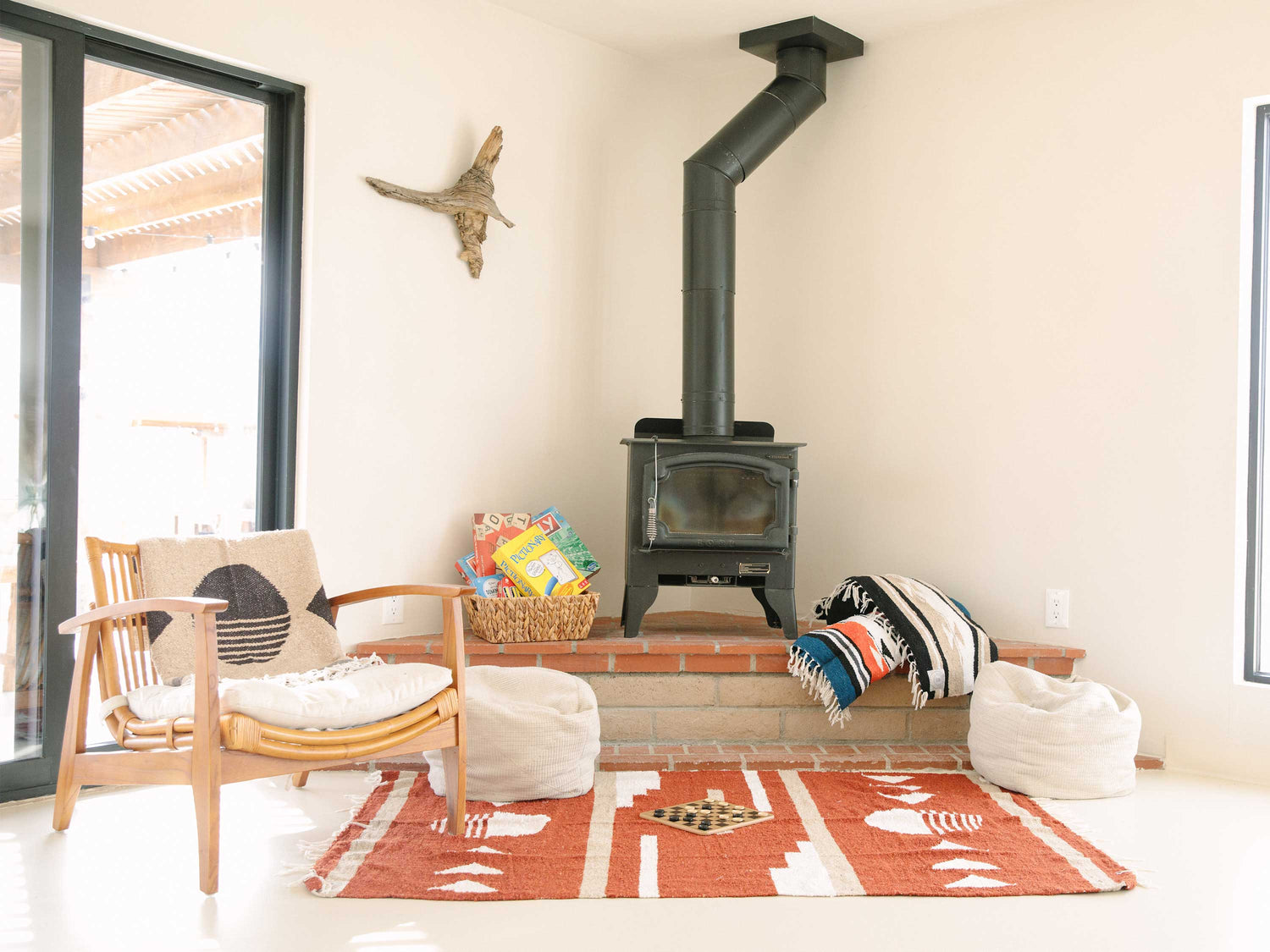 Why We're Different
Here at Laguna Beach Textile Co., we pride ourselves on using only the finest cottons and design techniques from around the world to create the highest-quality products. Classic California style is the foundation of our textiles, but attention to detail and craft is our top priority. We dedicate hours of research, sampling, and designing to bring you the most luxurious, long-lasting pieces on the market.