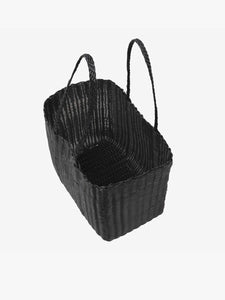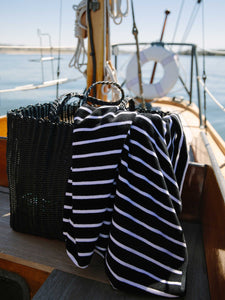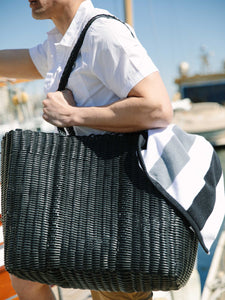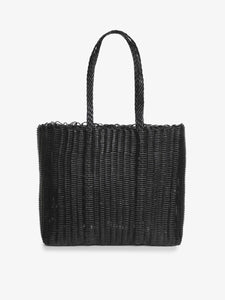 Mammoth Beach Bag
$ 89.00
Color: Black
Elevate your family's escapades to a new level of convenience and enjoyment. This beachside essential boasts exceedingly large dimensions and extralong sturdy handles. Designed with your family in mind, it comfortably accommodates all beach necessities. Plus, it's your go-to bag on long sports-filled days, easily housing soccer balls, picnic blankets, sports equipment and more.
Made of 100% recycled plastic
Oversized for effortless portability
Waterproof
Extra long handles for ease of use

Flexible for added versatility

Details
Dimensions: L 21" x W 10" x H 15" Handles 15"
Designed in the United States, made in China.
Giving Back: For every 10 Laguna Beach Textile Co. products sold, 1 acre of rainforest is saved from deforestation.
Care
Wipe down with a damp cloth.
Avoid high heat.
Store indoors in a protected, undercover area.
Exceedingly large
This oversized catch-all effortlessly houses everything from our extra large cabana towels, wetsuits, beach toys, snacks and more.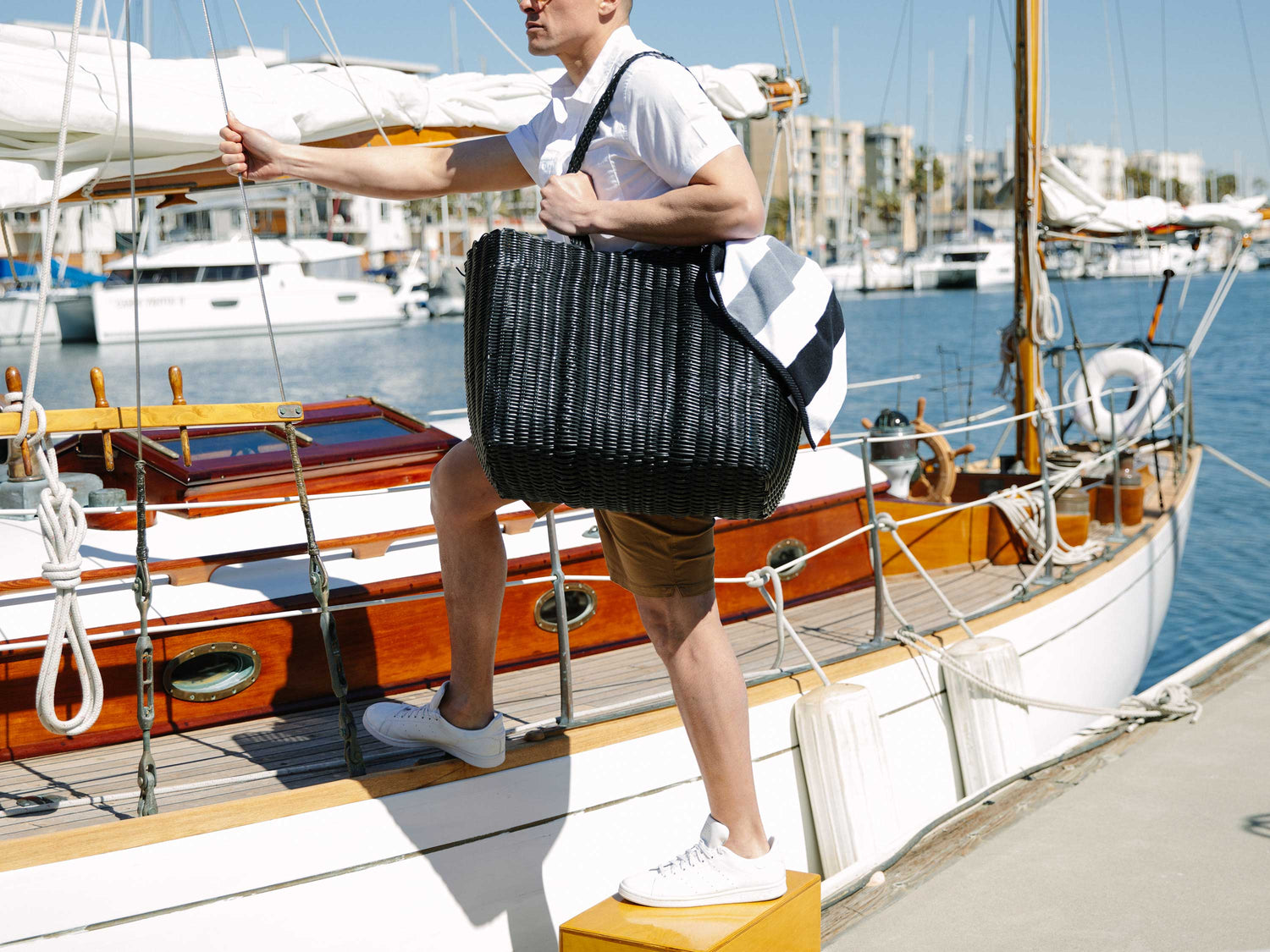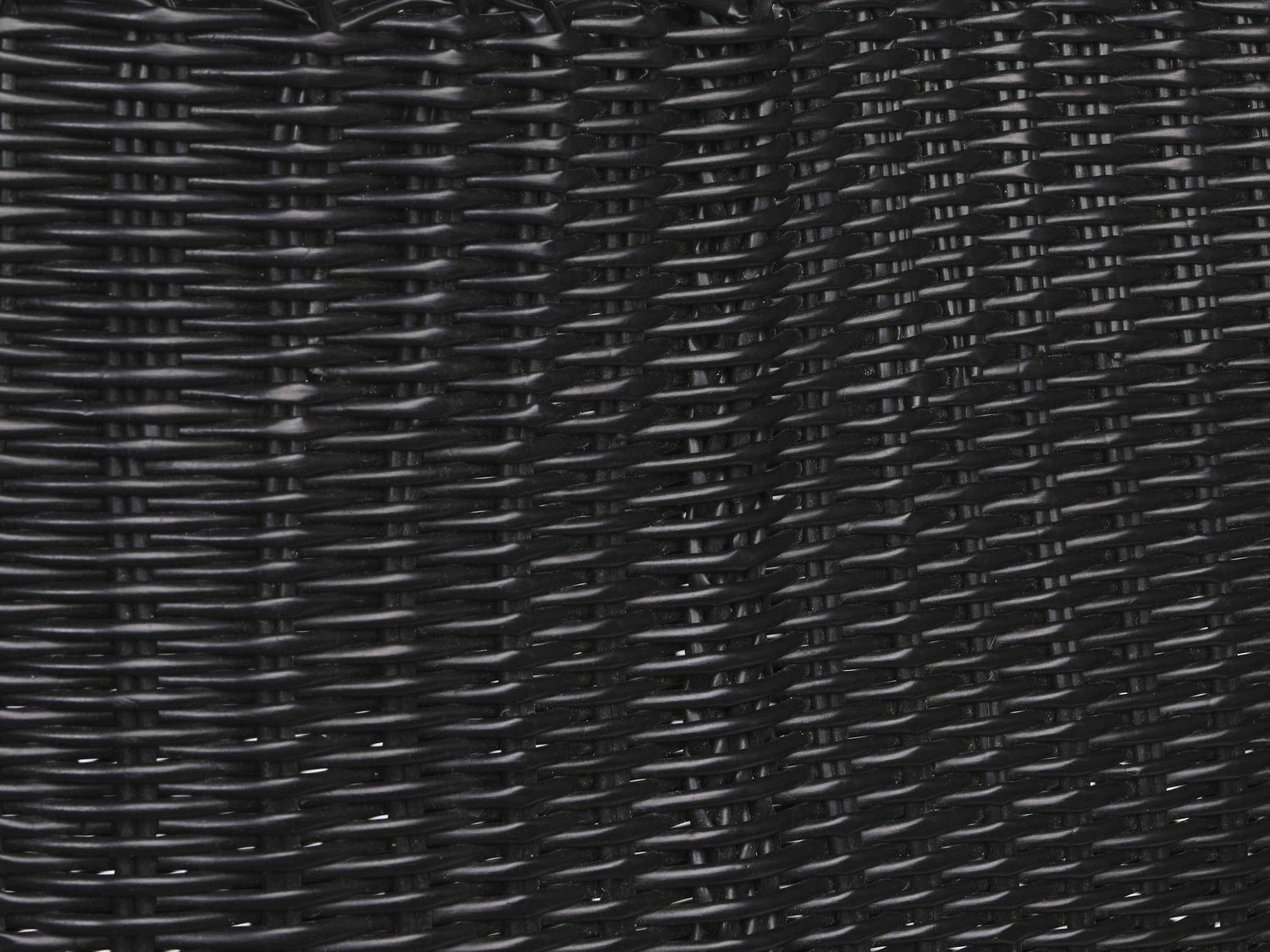 Sustainable
Chic and styled with purpose, made of 100% recycled plastic.
Elevated Experience
Easy to clean and waterproof with extra long handles for comfortable carrying all day long.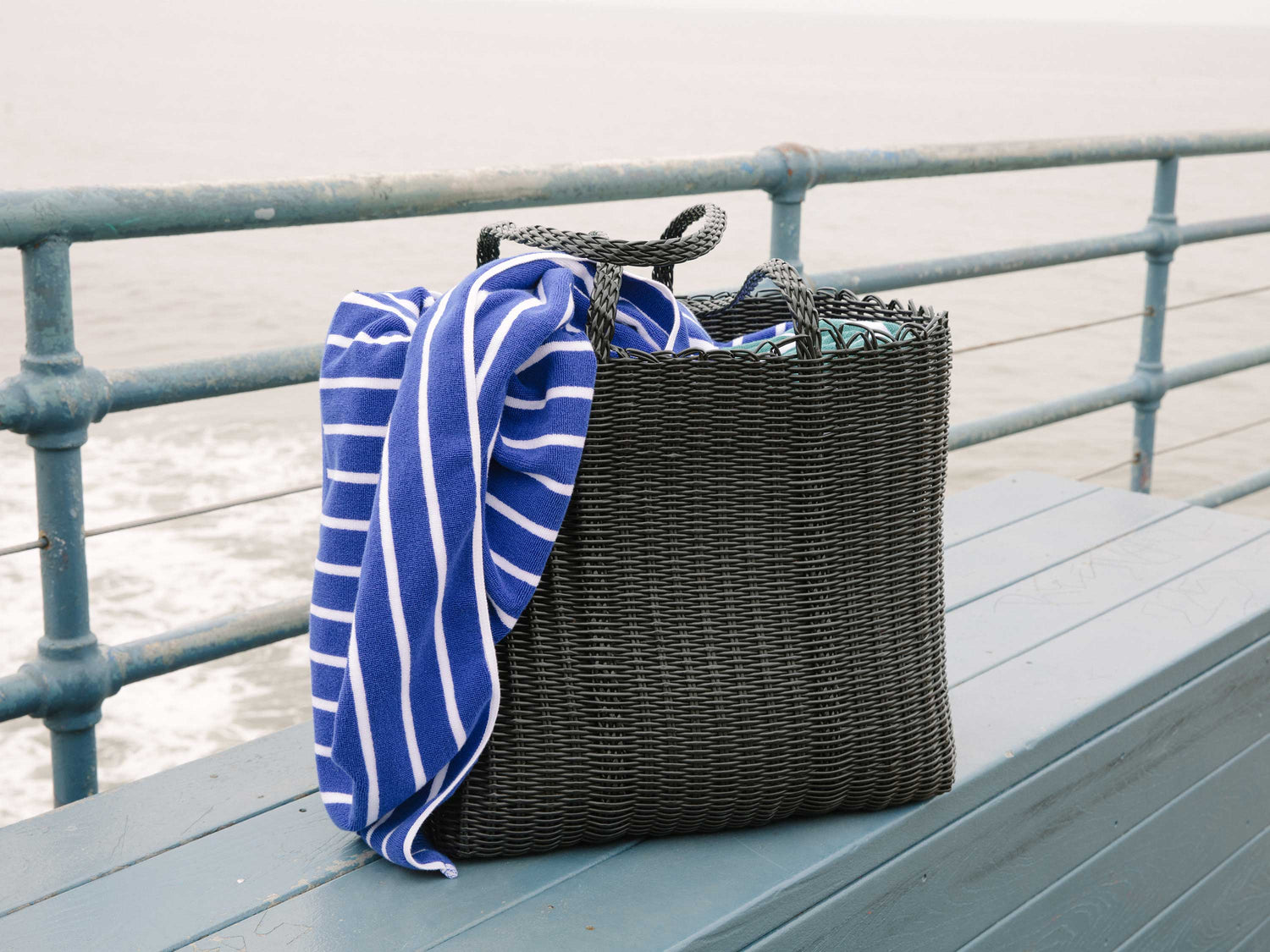 Why We're Different
Here at Laguna Beach Textile Co., we pride ourselves on using only the finest cottons and design techniques from around the world to create the highest-quality products. Classic California style is the foundation of our textiles, but attention to detail and craft is our top priority. We dedicate hours of research, sampling, and designing to bring you the most luxurious, long-lasting pieces on the market.